Learn Guitar Theory
Fretonator Learning Hub
Welcome to the Fretonator learning hub, where you can learn music theory tailored to the guitar, guitar techniques and essential maintenance skills.
We'll be adding new content regularly, so please keep checking back!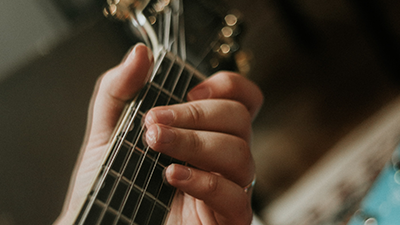 Patterns
There are only 7 patterns you need to learn on the guitar. Once you've memorised those patterns, you can play any of the 7 standard modes from any starting note, anywhere on the fretboard.
More content coming soon!
We're working hard on creating more content for you. If you have any questions about guitar theory, technique or maintenance, or if you'd like to submit some content, let us know via the contact form.
Submit a request